Self Narrate will be hosting a storytelling meetup at The Bull this Thursday at 7:30PM, as we do every month. This month the meetup will be co-sponsored by Active Streets Alliance.
Active Streets Alliance is a local organization that, among other things, organizes Active Streets events in North Central Florida. Active Streets is an event where a major road is closed off from automotive traffic and opened for pedestrian activity. Different organizations are invited to provide activities to engage the attendees. Thousands of people have attended these events.
Self Narrate has engaged in storytelling activities during both of the Gainesville Active Streets events. In 2014, when the event was called Open Streets, we filmed people sharing their stories about why they bike.
During the first Active Streets event of 2015, we set up a tent and a circle of chairs and invited whoever was interested to sit with us and share their story in a safe environment.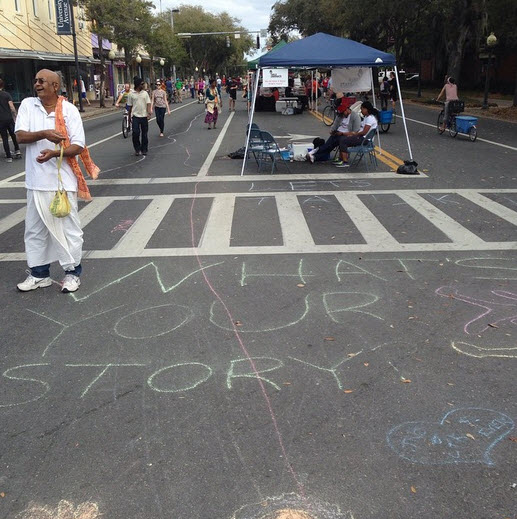 During both events, people shared funny, inspiring, and touching stories with us. It was a wonderful community-building event and we are grateful to have been able to participate. It is the kind of event that we'd attend even if we weren't participating.
All of this to say, we are excited to co-sponsor this meetup with Active Streets Alliance and we look forward to seeing you at The Bull on Thursday evening. Learn more about the storytelling meetup by following this link: https://www.facebook.com/events/1472886493011475/1486724298294361/